I have an old Triumph frame that came with a lot of parts I picked up a few years ago. It was raked to 47 by grinding the neck down even with the top tube and boxing what was left of the original neck with 1/4" plate and then adding a new neck.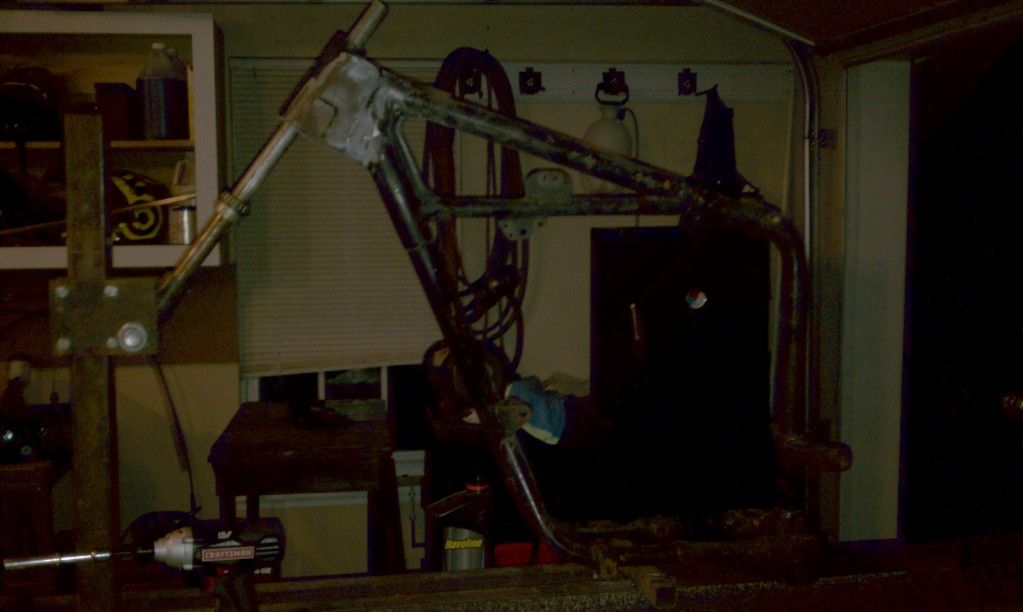 I didn't know the original neck was in there until I cut into it. There's still plenty of the original neck left that I could gently remove and add another one at 30 degrees. I'm hoping to save this front loop and hard tail it for the extra motor I have.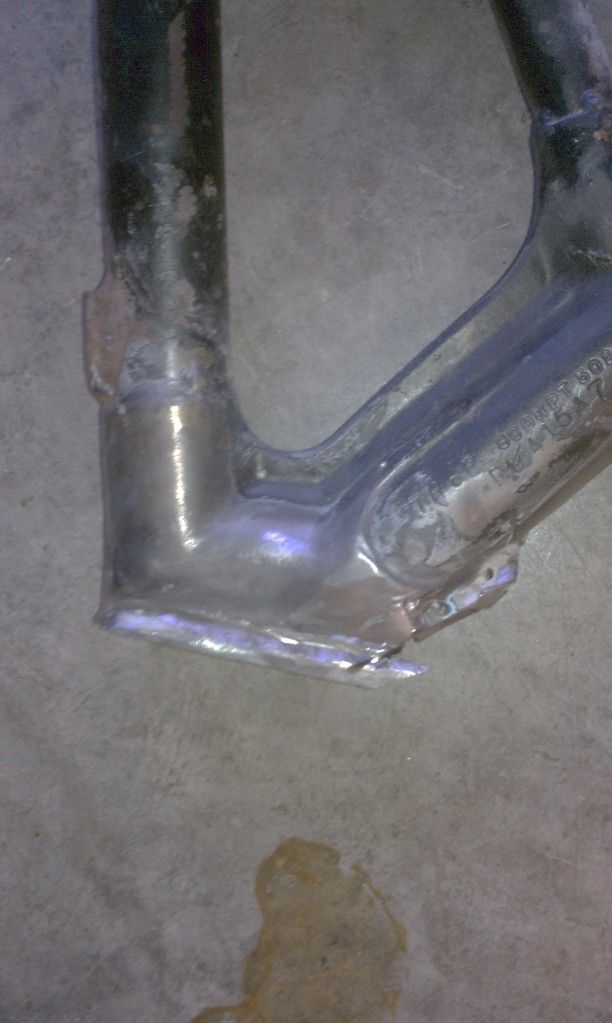 I can build a new frame but would like to save this one because the numbers are good on it. What do you all think?