How about boys and girls! Today I bring you a small challenge, that if I happen to like it but my result that the bike would go to floor as it would turn at high speed ... The bike in question is a bike that will replicate, and even I have in project, Killinger und Freund Friedenstaube 1938. The website is:
http://www.berglaufpur.de/berglauf/Moto ... linger.htm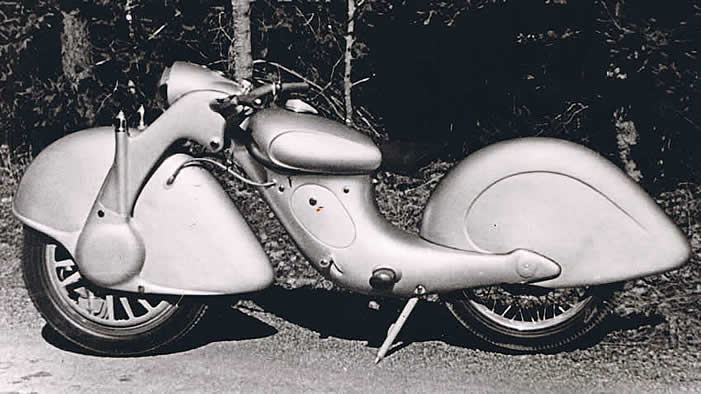 I sent some mails to Mr. Walter Freund stepson, current holder of the manufacturing drawings of this bike and heir of the bike, but got no answer on the suspension system. They are two vertical telescopic fork, bear spring before the post ... the design of the arms that hold me is almost unbelievable, because the bike when cornering would go to the floor, or at least too little inclined to turn the handlebars.



The frame to know how to make it, a triangulated cage beneath the covers, swingarm and rear suspension spring that direction ... but intrigues me greatly. Could someone shed some light on the problem? By law in these parts can not drive two-stroke motorcycles, so you should use a small motor located in the central area. The original bears Friedenstaube engine two stroke 3 cylinder located on the front wheel, and a total weight less than 120 kg pre WWII a technical marvel. I love design and is very aerodynamic, CX 0.15 to 0.19 ... the issue of side wind as always solved with less inflated tires.
A hug!